Which models >> Mercedes W124 C124 W201 C123 W123 W140 R129 series AC issues resolved
Our services include: retrofit service , repair , regas and problems diagnosed
Photo below of a W124 saloon , what we need to do when fitting a new air con system
Prepped ready for its AC install. Complete dashboard strip out for the new parts.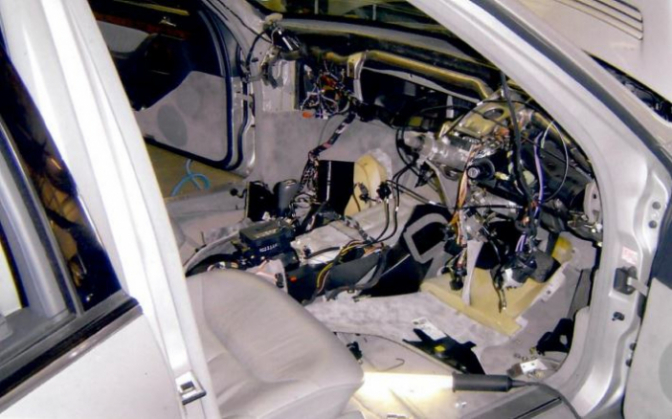 Photo below: W124 saloon in for AC retrofitting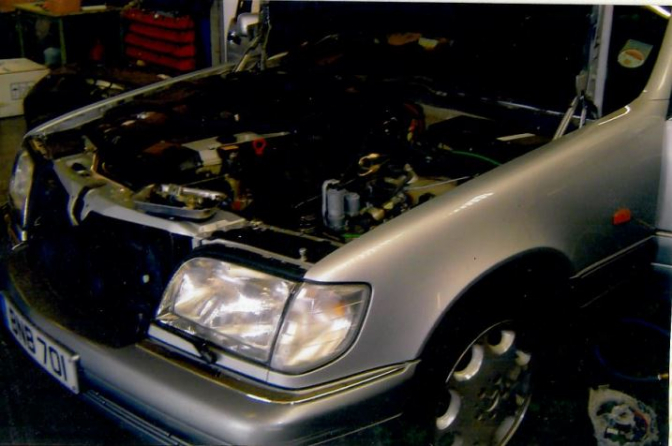 Photo below W124 E320 cabriolet Prestrip out before its AC fitting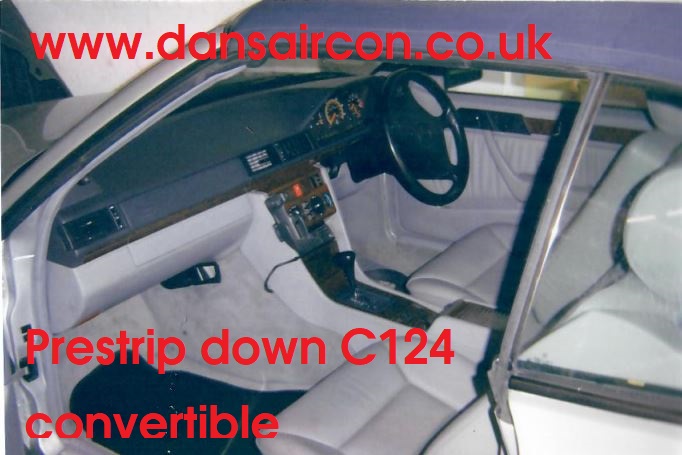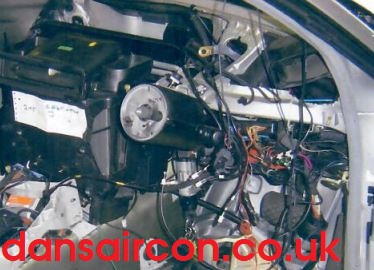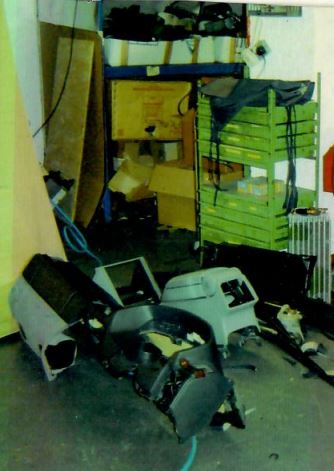 Photo above: Blower motor and internals dash parts
Below: 300 CE Turbo Technics air con regas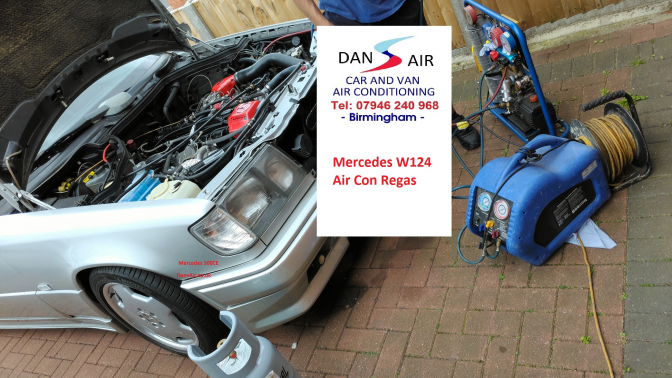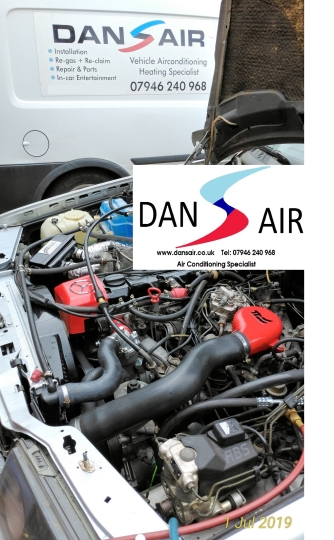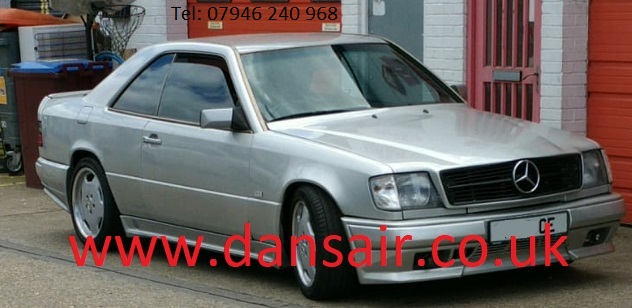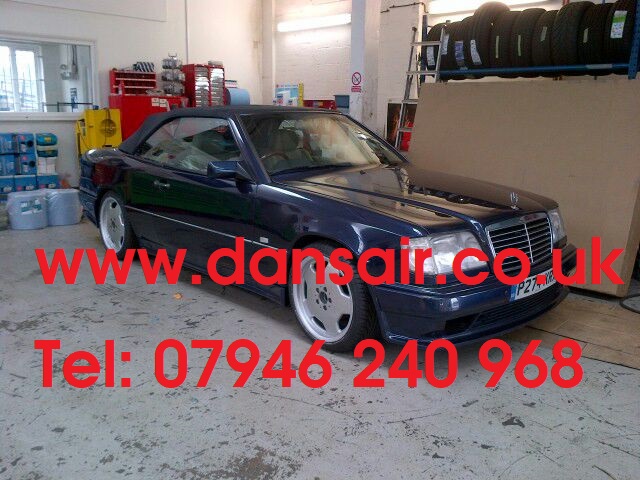 W124 Cabriolet ,Mercedes CE coupe sitting on 18" Monoblocks, rolled arches , Lorinser Front & Rear bumpers, AMG side skirts , Air Con system was fitted
Mercedes part no A1246262231 Radiator mount bracket - replacement. These brackets, that the radiator sits on ,quite often corrode till there is nothing left. We have replaced these for customers whilst doing AC repairs as we noticed the radiator was loose.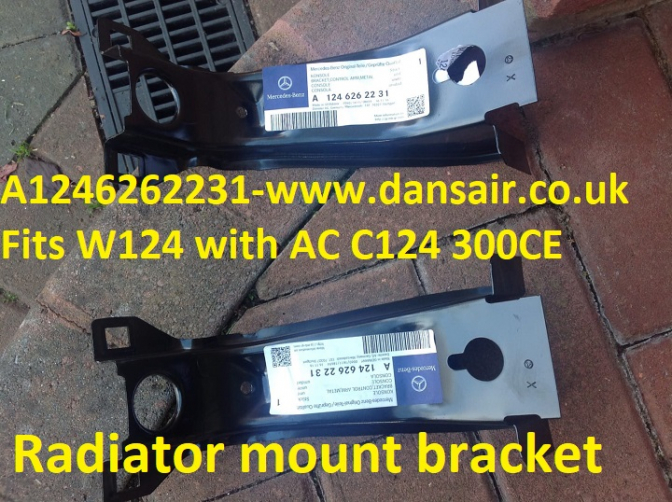 Above: OEM Mercedes part A1246262231- radiator mount bracket. After discovering two corroded brackets
Below: part A1246262231 2 brackets changed & spot welded back to beams . W124 coupe below is a Turbo Technics Coupe , intercooler pipes shown and silicon coupling air pipes. Brackets have been painted for extra corrosion protection.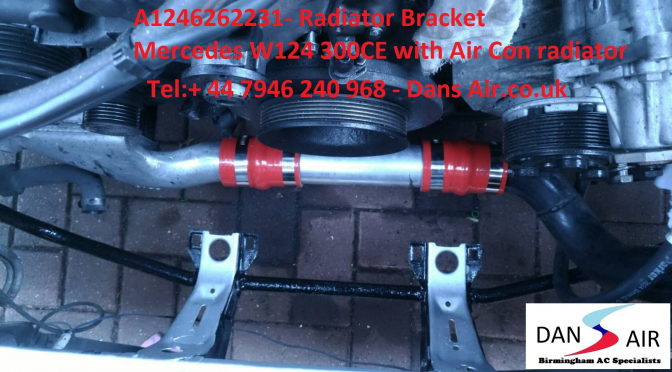 Above: W124 Air Con regas in progress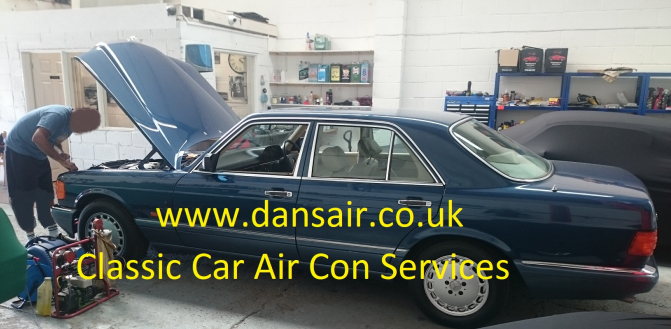 Mercedes 500SEL AC regas and leak repair